About
SOBOL
For over a decade, we have provided our customers with impeccable service and expert window & door installations and retrofits using only the highest-quality products.
We are a Canadian family-owned and operated company that takes great care to ensure our customers receive unbeatable service at a price that works with your budget. All of the products we install are built to last a lifetime and are Energy Star certified — guaranteeing premium energy efficiency.
We have a wide array of designs and color options that suite your personal style. Call us today to arrange for a free in-home estimate.
WINNER of Best of 2010 Toronto
Awards for Window & Doors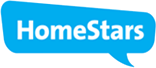 Visit us on HomeStars.com
What's the story behind the Sobol name?

"Sobol", in English "Sable" (a reference to sable hunters) is predominantly a Jewish family name. For Archiel, owner and operator of Sobol Inc., it is much more than just a moniker for his business.

"Sobol" stands for dedication, dignity, [...] Read More →